COVID-19 RT-PCR - AT HOME - Saliva Test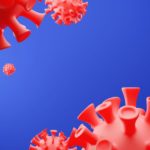 Test kit is sent overnight to you at home. Using a smartphone, you collect your specimen, scan the barcode on your test kit, and send it to the lab in the pre-paid FedEx envelope provided. Results come directly to you in about 3 days.
The PCR, or Molecular test, is the standard test to detect the virus that causes COVID-19. Normally it is collected by a health care professional using a nasal pharyngeal (NP) swab. The NP swab is uncomfortable at best and the most common method up till recently. Some have described the experience as "so deep it disturbed my thoughts!"
Newer methods include self-collected nasal swabs (not nearly as deep) and saliva samples.
And now there is one approved for home collection.
Most results take 24 – 72 hours.
Our lab partner, Clinical Reference Laboratory, has received FDA Emergency Use Authorization (EUA) for its Rapid Response™ Saliva Test.
Is saliva a viable sample for this test? A Yale study says yes.
Instructions included with each test kit. Instructional video here.
Saliva is a painless, simple way to test for COVID-19. Why go to a clinic or a drive through when you can do it yourself?